Parrot CK3100 Bluetooth Car Kit

Find your mobile phone's information on a small LCD screen
The CK3100 LCD car kit displays your mobile phone's information on an LCD screen: incoming call number, phonebook, last number
called, and so on. The ingenious screen / keypad can be mounted wherever users want on the dashboard to provide the optimal
viewing angle for greater comfort and useability.
Make calls hands-free with the voice
recognition feature
When users get in their car and start the engine, the kit immediately connects to their mobile phone. With its voice recognition feature,
drivers say a name and the kit automatically dials the number. You don't have to touch your phone.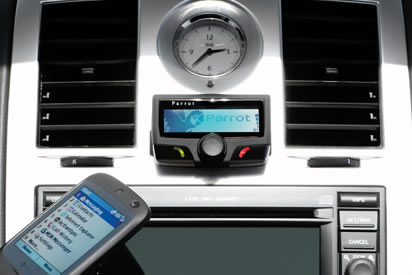 Choose a kit that integrates seamlessly into your car for superior audio quality
The car's speakers accurately reproduce the caller's voice. The microphone captures the sound of your voice while filtering out the
surrounding noise. When a call comes in, the car radio automatically mutes to allow for a clear conversation.
Take advantage of the universal
Bluetooth® solution
The CK3100 LCD is compatible with all Bluetooth mobile phones on the market.
Parrot CK3100 hands free car kit Advanced features
Unidirectional microphone: noise reduction, echo cancellation, voice recognition up to 150 names
Speakers: uses the vehicle's speakers
Pairing: pairing up to 5 phones
Dimensions
LCD screen / keypad:

2.8 x 1.7 x 0.5 in. – 2.6 oz
(72 x 43 x 15 mm – 74 g)

Bluebox:

5.3 x 1.2 x 2.3 in. – 4.0 oz
(135 x 30 x 58 mm – 110 g)
Package contents
1 electronic control unit
1 external microphone
1 power supply cable
1 mute cable with ISO connectors
1 LCD screen / keypad, packaging fitting
accessories, user guide
Compatibility of the Parrot CK3100

Phones Tested and Compatible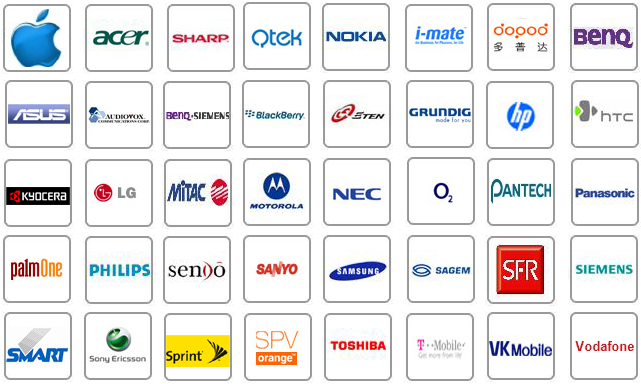 Onsite Installation - Our technicians come to your home or work place.
Cities covered include: Melbourne, Sydney, Newcastle, Central Coast, Canberra, Brisbane, Gold Coast, Cairns, Perth, Adelaide, Darwin and many more!