Hands Free Car Kits for Mobile Phones
Phone Kits
Don't get caught talking on the phone while driving. We can supply & install a wide range of fully integrated hands free car kits to your vehicle. There are a number of car kits available for all vehicles and phones.
Bluetooth Car Kits
These are fully integrated hands free car kits that are reliable and give excellent audio quality using existing car speakers. Optional mountable colour LCD screens to let you view names and phone numbers saved in your phone. Also the car kit will upload phone contacts from your phone for easy answer, dialing and more. Some Bluetooth car kits are now software updateable meaning that if you have compatibility issues such as (New phone features) you can download the latest firmware update and install it via a bluetooth laptop computer enabling your car kit to connect to phone's in the future. Bluetooth hands free car kits give you the freedom of being able to use different phones in the car. One pairing for each driver most bluetooth car kits will pair up to five phones.
The car kit will also automatically pair to the phone when you turn the car on so you can leave your phone in your bag or pocket and still being able to make phone calls via LCD screen or voice dialling depending the phone and car kit you choose.
PARROT CK3000 PARROT CK3100 PARROT CK3200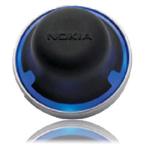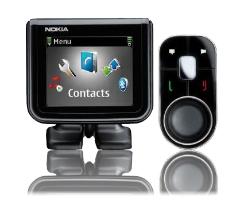 NOKIA CK-7W NOKIA CK100 NOKIA CK600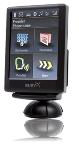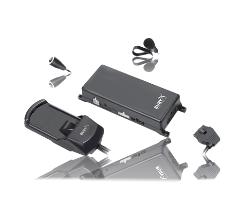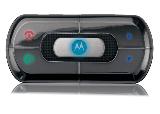 THB9060 THB SYSTEM 8 MOTOROLLA T605
Mounting cradle car kits 
Available for a wide range of phones. giving you a place to put your phone in view of the driver. These car kits are popular because they will charge your phone and give you the option for long-range antennas giving maximum reception for poor coverage areas. Some of these car kits offer Bluetooth as well for the best of both worlds. Some cradles are interchangeable so when you upgrade phone you don't have to buy a whole new car kit.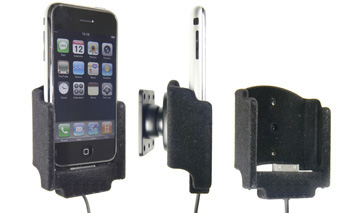 Hands Free Car Kits
No Holes Installations
We have a great range of brackets specially designed for individual vehicles leaving no holes in the car. There are multiple positions these brackets can be installed giving you flexibility to have your car kit in a place that suits you best.
Long Range Antennas
External antennas maximise you phone reception in poor coverage areas. There are a number of antennas available for different networks and applications. Features include:
Spring base
Stainless steel whip.
On glass mounting options and more.
Radio Muting
This will mute the radio when the car kit is being used. Most car radios have this feature. If not a mute relay can be installed switching the radio off for the period of the call.
Steering Wheel Integration
Some newer cars come with phone answer controls mounted on the steering wheel. We have bluetooth car kit solutions for most of these cars that means you control the car kit via the steering wheel and the rest of the car kit is hidden for a genuine OEM look.
Onsite Installation - Our technicians come to your home or work place.
Cities covered include: Melbourne, Sydney, New castle, Central coast, Canberra, Brisbane, Gold coast, Cairns, Perth, Adelaide, Darwin And many more!
Combination Deals Ask our staff about front parking sensor and reverse sensor combination deals.